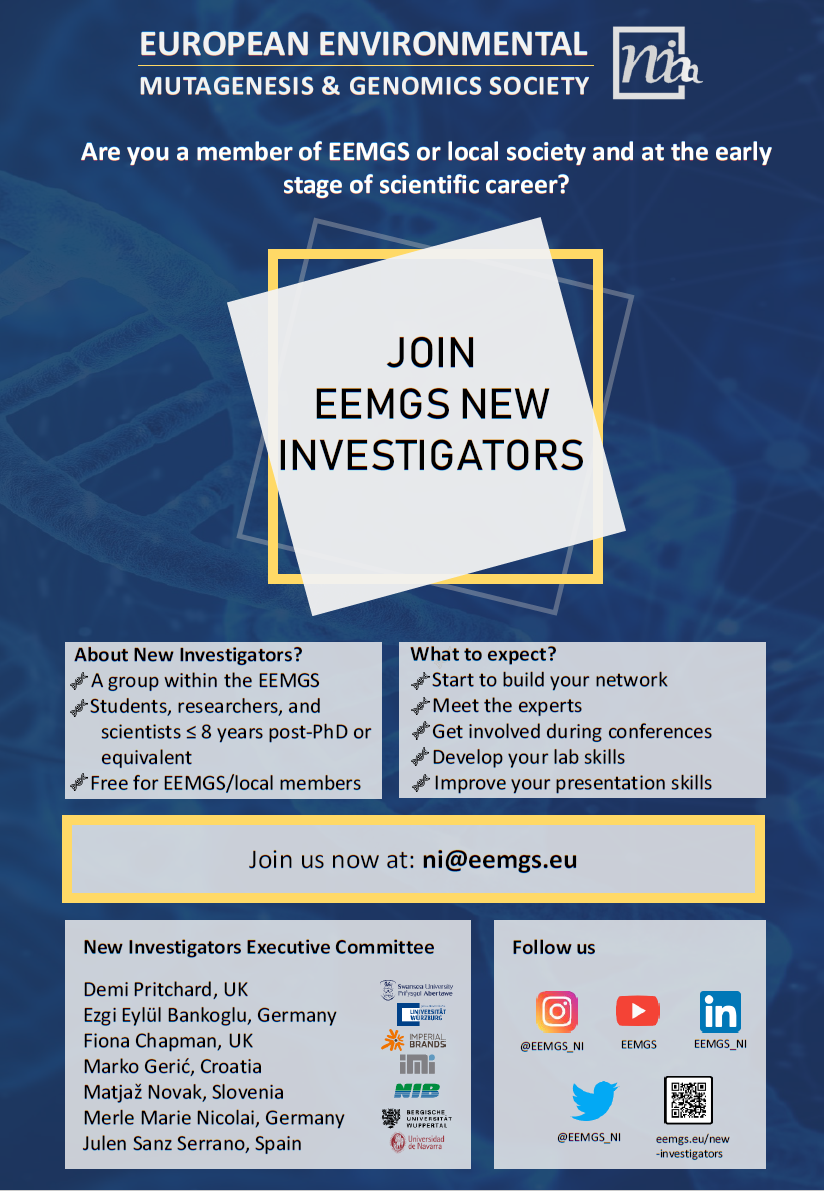 Dear EEMGS/ local society member,
We are thrilled to announce that the European Environmental Mutagenesis and Genomics Society (EEMGS) has initiated a New Investigator (NI) special interest group within the society.
Who are we?
We are scientists at the beginning of our careers (for example, undergraduate students, postgraduate students, postdocs, government and industry scientists, with up to 8 years of postdoctoral experience or equivalent) and are EEMGS or local society members. 
What do we do?
We aim to represent NIs within the EEMGS and provide support to our members during the beginning of their scientific careers. Our committee plans to organize workshops to improve members' skills such as presentation and research technique, webinars, 'Meet the Experts' sessions, and conference sessions. We also serve as a networking platform to enable the formation of connections within the field.
Is membership free?
Yes – if you are a member of the EEMGS or an associated local society and you meet the criteria, you can join EEMGS NI for free!
How do I join?
If you are interested, there are two options. Simply use our online form (bellow) or send us an email (ni@eemgs.eu) with your full name, affiliation, current position, your EEMGS/ local society membership specified and agreement for us to send you communications. 
Where can I find more information?
You can connect with us on LinkedIn, Twitter, Instagram, or follow our Youtube channel (see the attached flyer for details).
We look forward to welcoming you to our group!