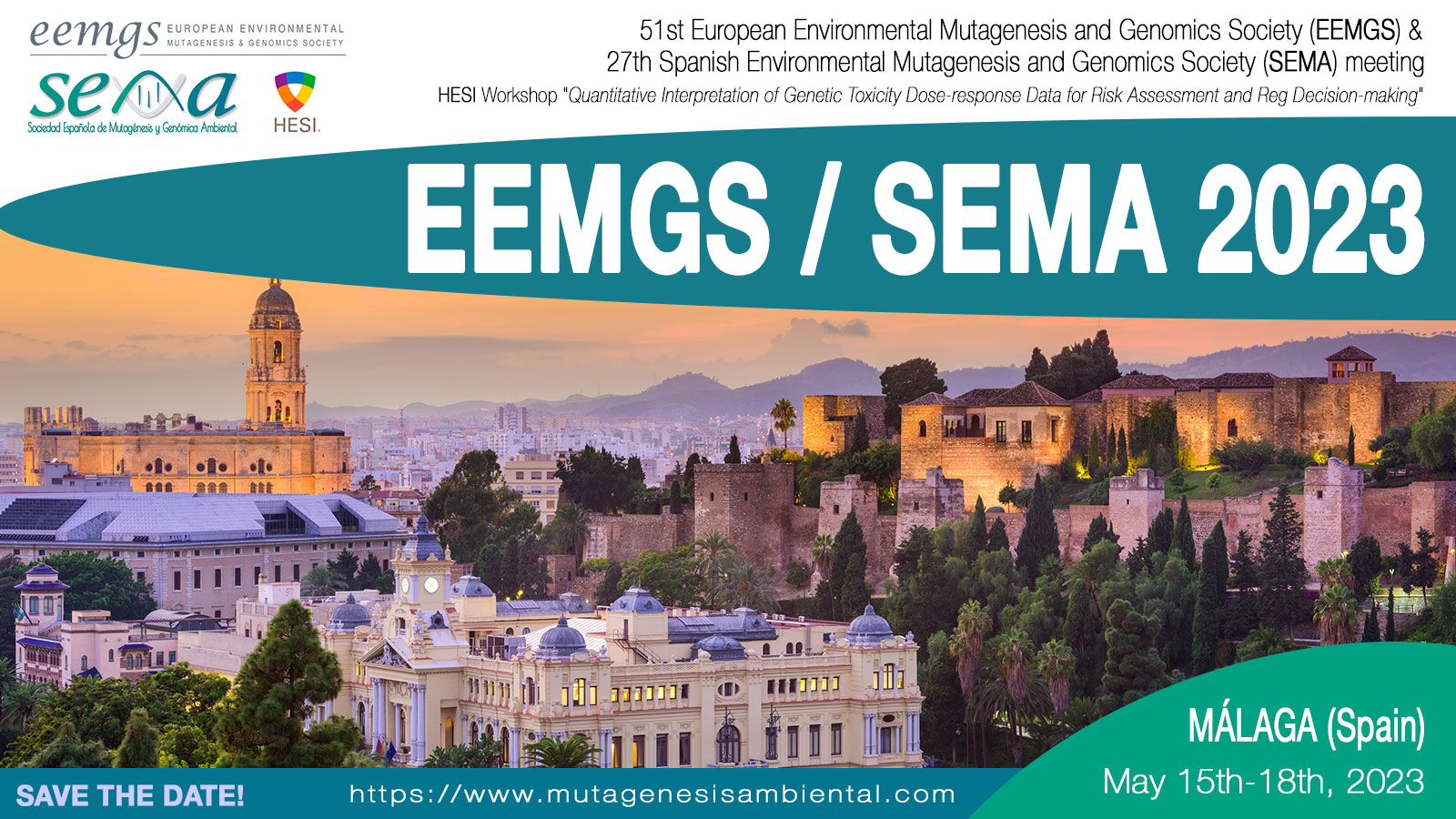 Dear environmental mutagenesis and genomics enthusiasts,
Registration and abstract submission for the next EEMGS / SEMA 2023 meeting are now open. On the website, you can find information on registration and accommodation fees, the template for preparing your abstracts and the topics to be covered. More information on the detailed programme and invited speakers will be added in the coming weeks. Stay tuned!
Book your travel and accommodation now to get the best prices!
Remember these important dates:
Deadline for abstract submission: February 15th
Early bird registration: Before April 1st
Regular registration: From April 1st
Registration deadline: May 1st
We will keep you informed!