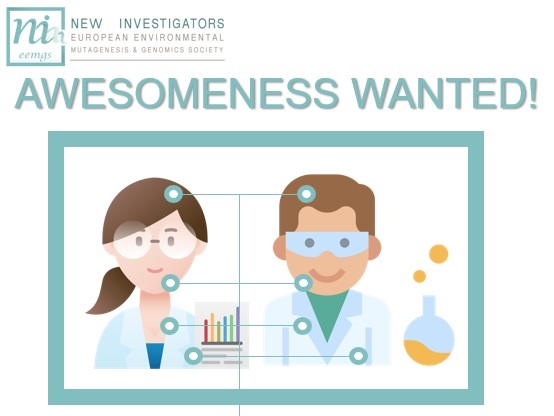 Dear NI members,
we are pleased to announce an open call for the NI EEMGS executive committee.
What is expected from an executive committee member?
Be proactive and discuss new ideas for the EEMGS NI
Be actively involved in the committee's work (organise webinars, special issues, EEMGS general meetings, etc.)
Attend and take part in the meetings of the NI EEMGS executive committee (~1 meeting/month)
Perform other specific tasks set by the committee (prepare/send emails, minutes, etc.)
Who can be a candidate?
The candidate must be a member of the EEMGS NI (no more than 8 years post-PhD experience OR equivalent).
PhD student
How do I apply?
Send these documents by mail (ni@eemgs.eu):
– Short Curriculum Vitae (max. 2 pages) stating the following:
Identification (name, surname, nationality)
Professional status (position, entity, start date, research areas)
Relevant scientific output (publications, congresses, grants)
– A motivation letter stating why you want to join the executive committee (half a page)
Once I apply, what is next?
The call for new executive committee members will be open until 31st March 2023.
The executive committee will consider all applications received by the given deadline and select its new member.
The decision will be informed to all interested parties by 14th April 2023.
The new member will be invited to attend the online meetings of the executive committee held in April/May 2023 to familiarise themself with the procedures.
The new executive committee member will be officially presented during the EEMGS annual general meeting on 15th – 18th May 2023.
From June 2023, the new member will be officially part of the executive committee of the NI EEMGS.
If you have further questions, do not hesitate to contact us.