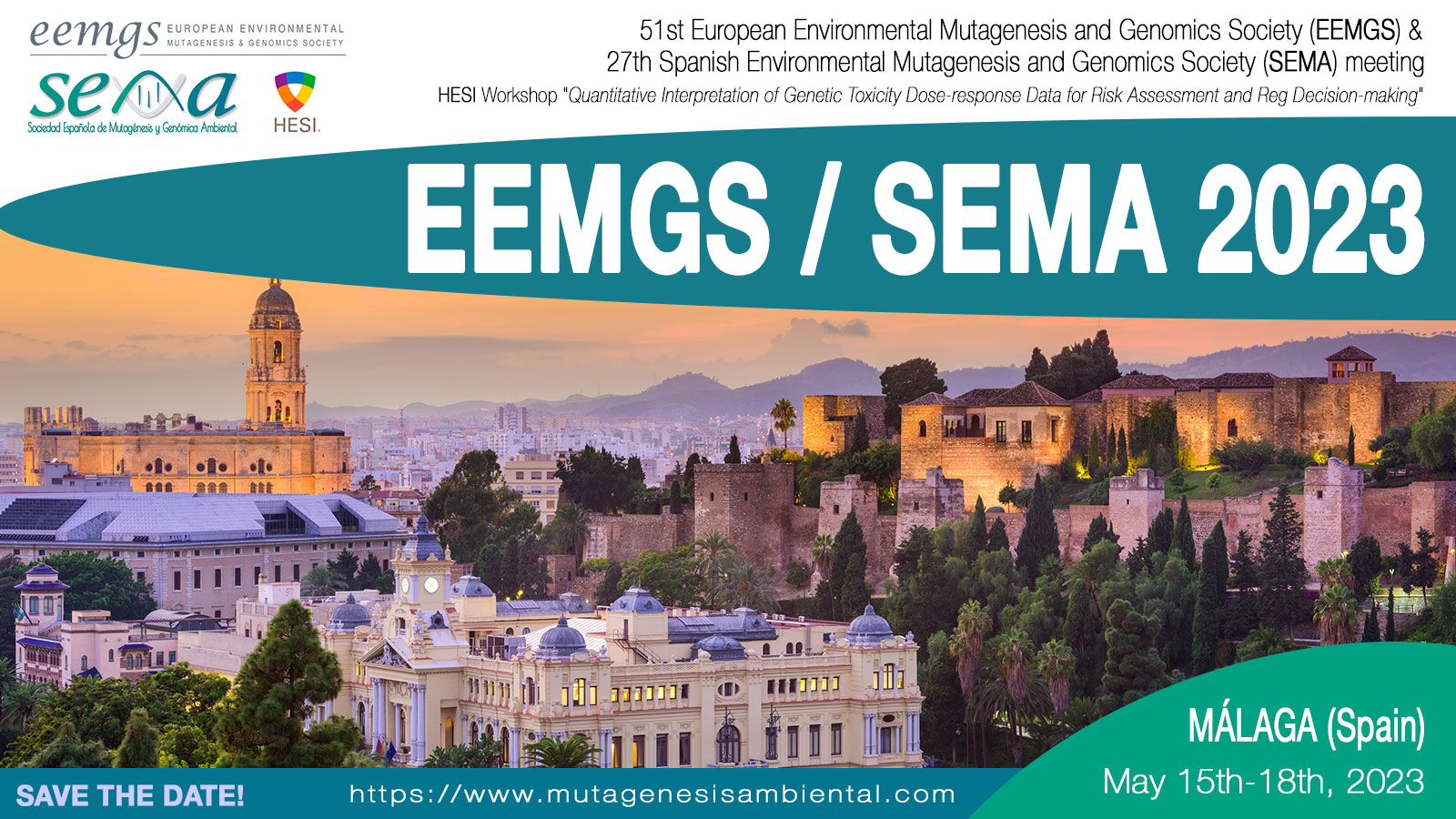 The Spanish Environmental Mutagenesis and Genomics Society (SEMA) invites you to participate in the 51st congress of the European Environmental Mutagenesis and Genomics Society (EEMGS), that will take place with our 27th Scientific Meeting. The congress will be entitled "Back to the sunny seashore of genotoxicology: a dive into new developments and applications" and held in our beautiful city of Málaga (Spain) from May 15th to 18th, 2023.
The EEMGS/SEMA 2023 congress will be accompanied by a satellite workshop organised by HESI and focused on "Quantitative Interpretation of Genetic Toxicity Dose-response Data for Risk Assessment and Reg Decision-making", that will take place on May 15th, just before the beginning of the congress.
After the many difficulties generated by the COVID-19 pandemic, the scientific committee is working hard to meet the challenge of returning to the normality of face-to-face meetings and the richness of direct contact with scientists of multiple nationalities. We are designing what we hope will be a very attractive scientific programme, both for academia and industry, that includes recent findings and current advances in mutagenesis and environmental genomics with a special dedication to applied and regulatory genotoxicity testing.
Join us in Málaga for a memorable and inspiring congress!
SEMA Executive Committee